We specialize in both BMW and Porsche parts and have an extensive stock of original and aftermarket performance parts.
Mercedes parts and other accesories are also available.

---

Mesa Performance Featured Car




2008 M3 Coupe
Based on the new e92 chassis, this car continues to improve upon the legacy of the M3 line. Most impressive is the engine; it sports a 5.0l V8 with 414hp and an 8400rpm redline. The engineers not only managed to create more horsepower than the previous model, but managed to reduce the weight as well. This power, coupled with the traditional BMW handling, promises to reward the lucky owner.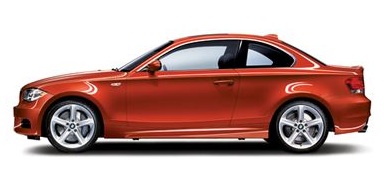 New for 2008: BMW 1-series Coupes
In an effort to return to the sporting past that has defined the BMW coupe, Spring 2008 will see the introduction of the new 1-series. In both 2.8 liter and 3.0l twin turbo guise, the cars herald a return to tradition; the famous BMW balance, poise, and finesse. We hope to see one soon.
---

Please take a moment and read a little about Mesa's history and our business ethics.
We appreciate you visiting our site.
We're working furiously to supplement our online catalogs, and you'll see catalog pages being added weekly, so please check back often.
Please take a moment and sign our guestbook.

We'd love your comments and suggestions! Keep an eye on this site for new changes, with an easier to follow menu and catalog pages.


---
Bookmark this page and come back often to see new items in the catalog and Specials page. We handle more items then we can list in our catalogs, and have access to thousands more. As always call or email us at info@mesaperformance.com to check on something you need or want. We are happy to help find it or steer you to another source if we know where the part might be available.
If you are in the local area please come by and see us or write us at

Mesa Performance Parts 2490 Newport Blvd. Costa Mesa, CA 92627
1-949-642-8824 (questions) 1-800-221-MESA (order line)
1-949-642-9569 (Fax)

Our store hours are from 9:00am to 6:00pm Monday through Friday and 9:00am to 5:00pm on Saturday
We are closed Sundays and most legal US holidays



Bosch Platinum+4 Spark Plugs. Technology taken one step further for optimum spark and engine performance. These are highly recommended because they will last noticeably longer than standard plugs and never need to be gapped. Available for most cars.
Free-Flow Air Filter Systems
We have purchased all of Kirban's stock of high performance filter kits for the older model BMW's. As a result, all the prices have been drastically reduced!
We have listed all the H&R lowering springs for the BMW cars. A very complete listing at great prices. Your car will look better and handle great with these progressively wound springs.
Does your driveshaft need to be replaced? Sometimes just a center support bearing will do the job, other times maybe the entire driveshaft has worn too much. Both are popular items that we specialize in.
Do your wheel or body emblems look old? New emblems are inexpensive and make a world of difference in how a car looks. Take a look at our emblems page for many of them that we carry.
Please take a look at our Clearance items. Some BMW/Porsche and lots of other one-of-a-kind items for that second (or third) car of yours.

Have you ever wondered about BMW's history? We have a little bit about the history with a write up on the BMW M1. Please take a look

Attn: BMW and Porsche clubs!
Check out the BMW Club / Los Angeles Chapter website! We support the local clubs. We have hosted the LA Chapter of the BMW club on our website in the past and maybe we call help you .
If you'd like your events or announcements to appear here, please e-mail the info to our webmaster@mesaperformance.com. We're happy to help in making your event a success!
---

© 2009, Mesa Performance Parts Inc.

Outstanding Web-Hosting services provided by

The use of "BMW" in this site is for reference only and does not imply any connection between Mesa Performance Parts, Inc. and BMW A.G. Munich or BMW North America or any of their affiliates. Some accessories may be illegal in some areas. Check local ordinances. Mapping services courtesy of Mapquest.com
All photography and graphics © 2009 Mesa Performance Parts. Any use or reproduction of photography or graphics is strictly prohibited.